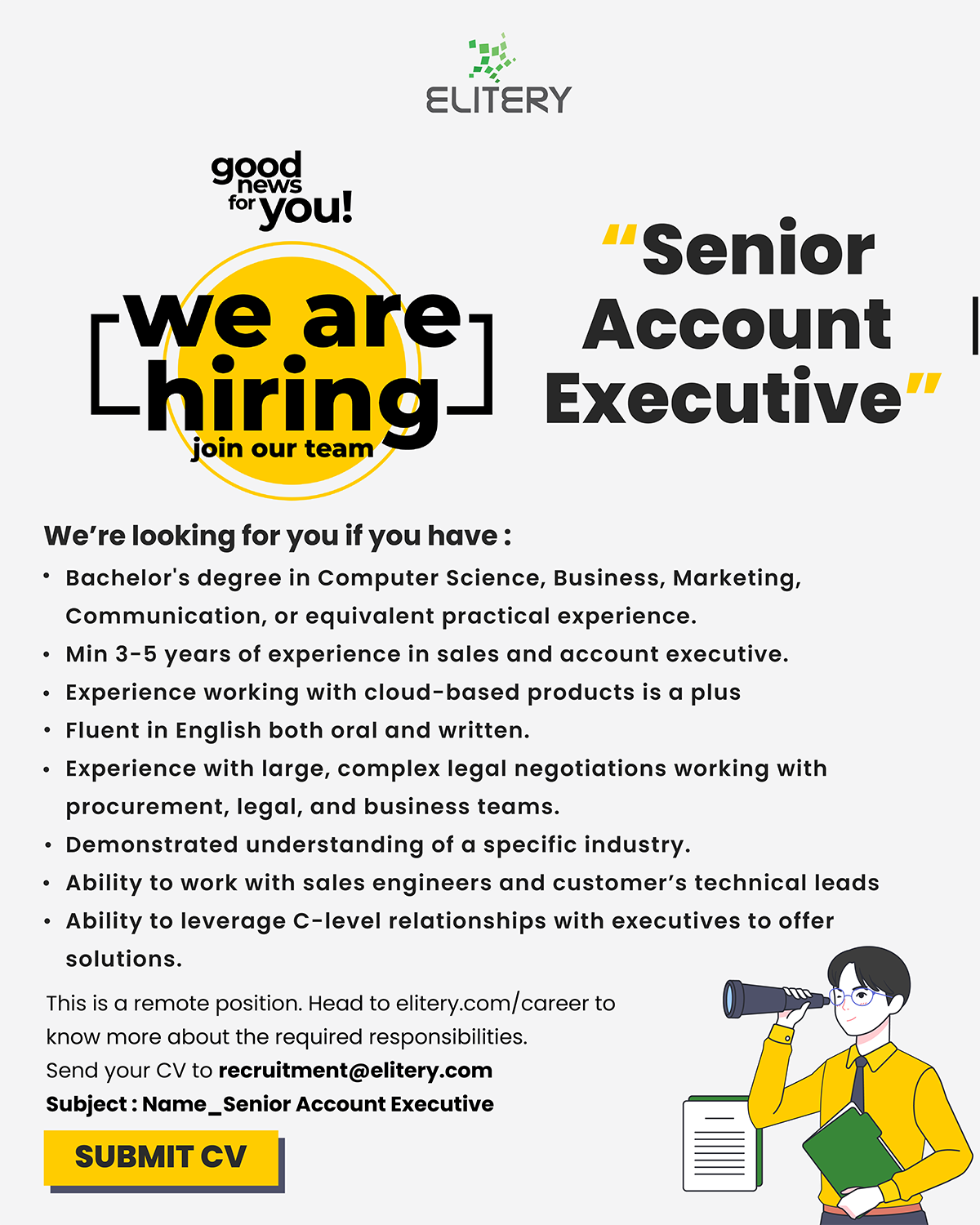 Senior Account Executive
Minimum qualifications:
1. Bachelor's degree in Computer Science, Business, Marketing, Communication, or equivalent practical experience.
2. 3-5 years of experience in sales and account management
3. Experience working with cloud-based products is a plus
4. Fluent in English both oral and written
Preferred qualifications:
1. Experience with large, complex legal negotiations working with procurement, legal, and business teams.
2. Demonstrated understanding of a specific industry.
3. Ability to work with sales engineers and customer's technical leads. Ability to leverage C-level relationships with executives to offer solutions.
Responsibilities
1.  Build and develop executive relationships with customers, and help Elitery grow into new organizations. Influence long-term strategic direction, and serve as a business partner.
2. Discuss and manage the business process.
3. Lead account strategy in generating and developing business growth opportunities. Work collaboratively with Sales Engineers to maximize business growth in the area and discover opportunities with Public Sector customers.
4. Understand each customer's technology footprint, strategic growth plans and business drivers, and technology strategy.
5. Drive generating sales, business development, forecast accurately, and achieve strategic goals by leading customers throughout the process.
* If you qualify interested, please send your CV to

[email protected]

  with the subject: Name_Senior Account Executive