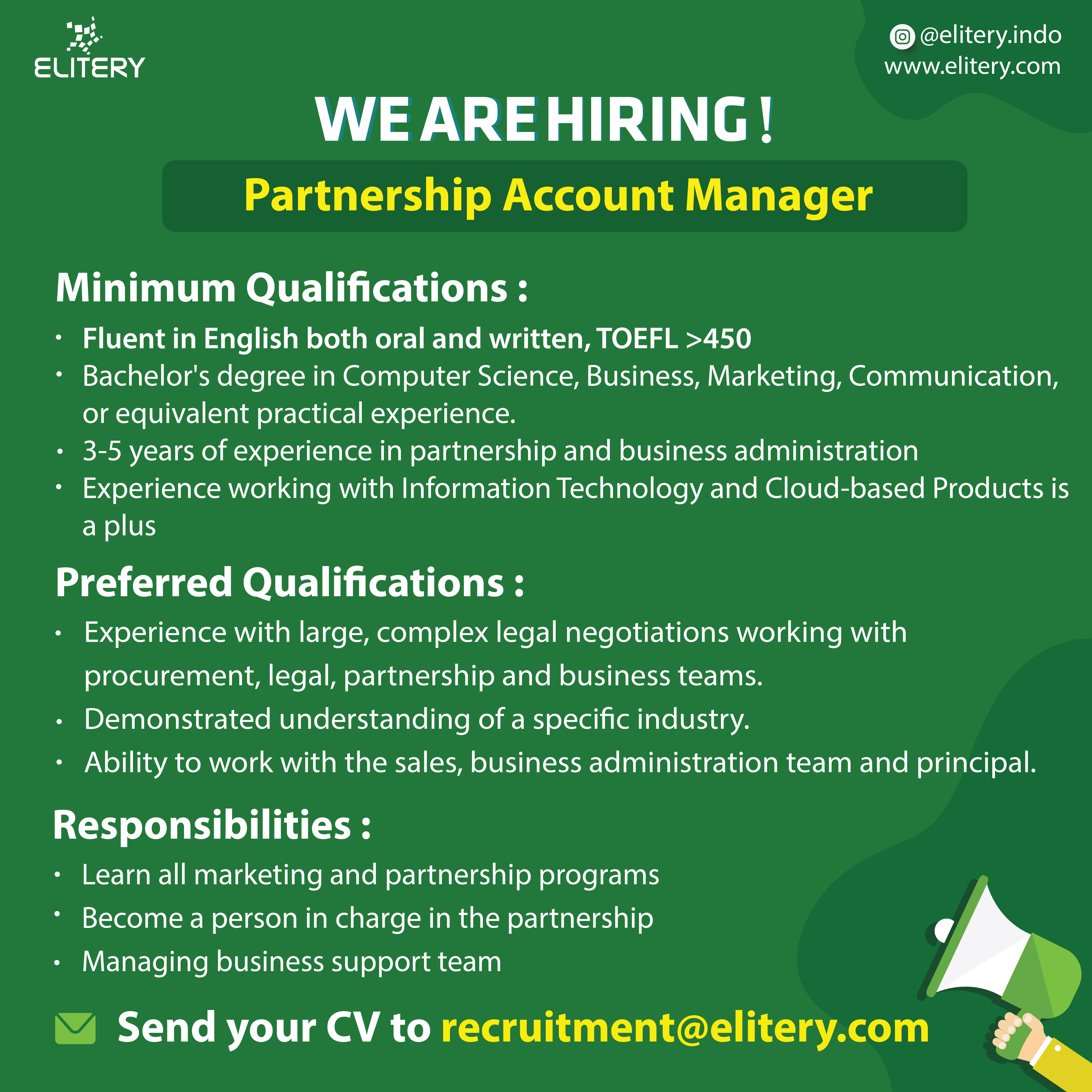 Partnership Account Manager
Minimum qualifications:
Fluent in English both oral and written, TOEFL >450
Bachelor's degree in Computer Science, Business, Marketing, Communication, or equivalent practical experience.
3-5 years of experience in partnership and business administration
Experience working with Information technology and cloud-based products is a plus

Preferred qualifications:

Experience with large, complex legal negotiations, working with procurement, legal, partnership, and business teams.
Demonstrated understanding of a specific industry.
Ability to work with the sales, business administration team, and the principal.
Responsibilities:
Learn all marketing and partnership programs
Become a person in charge in the partnership
Managing business support team
Visit our website www.elitery.com, for more details.