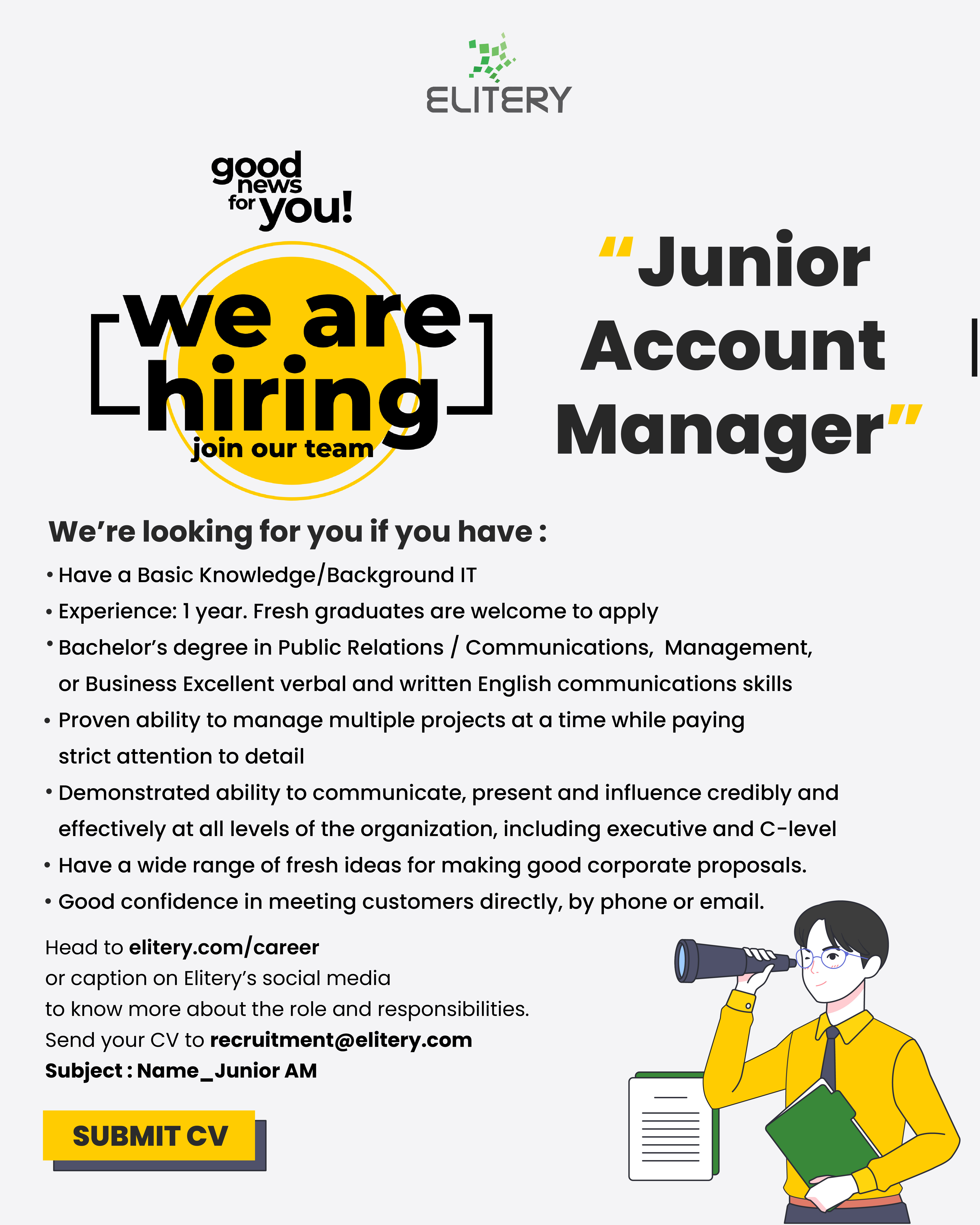 Junior Account Manager
Qualifications:
1. Have a basic knowledge / Background IT
2. Experience: 1 year. Fresh graduates are welcome to apply
3. Bachelor's degree in Public Relations / Communications, Management, or Business
4. Excellent verbal and written English communication skills
5. Proven ability to manage multiple projects at a time while paying strict attention to detail
6. Demonstrated ability to communicate, present and influence credibly and effectively at all levels of the organization, including executive and C-level.
Responsibilities:
1. Have a wide range of fresh ideas for making good corporate proposals.
2. Better Public Speaking and confidence in handling presentations.
3. Good confidence in meeting customers directly, by phone, or by email.
4. Develop long-term relationships with your portfolio of assigned customers, connecting with key business executives and stakeholders.
5. Ensure the timely and successful delivery of our solutions according to customer needs and objectives
6. Communicate clearly the progress of monthly/quarterly initiatives to internal and external stakeholders
7. Assist with high severity requests or issue escalations as needed
* If you qualify interested, please send your CV to [email protected]  with the subject: Name_Junior AM