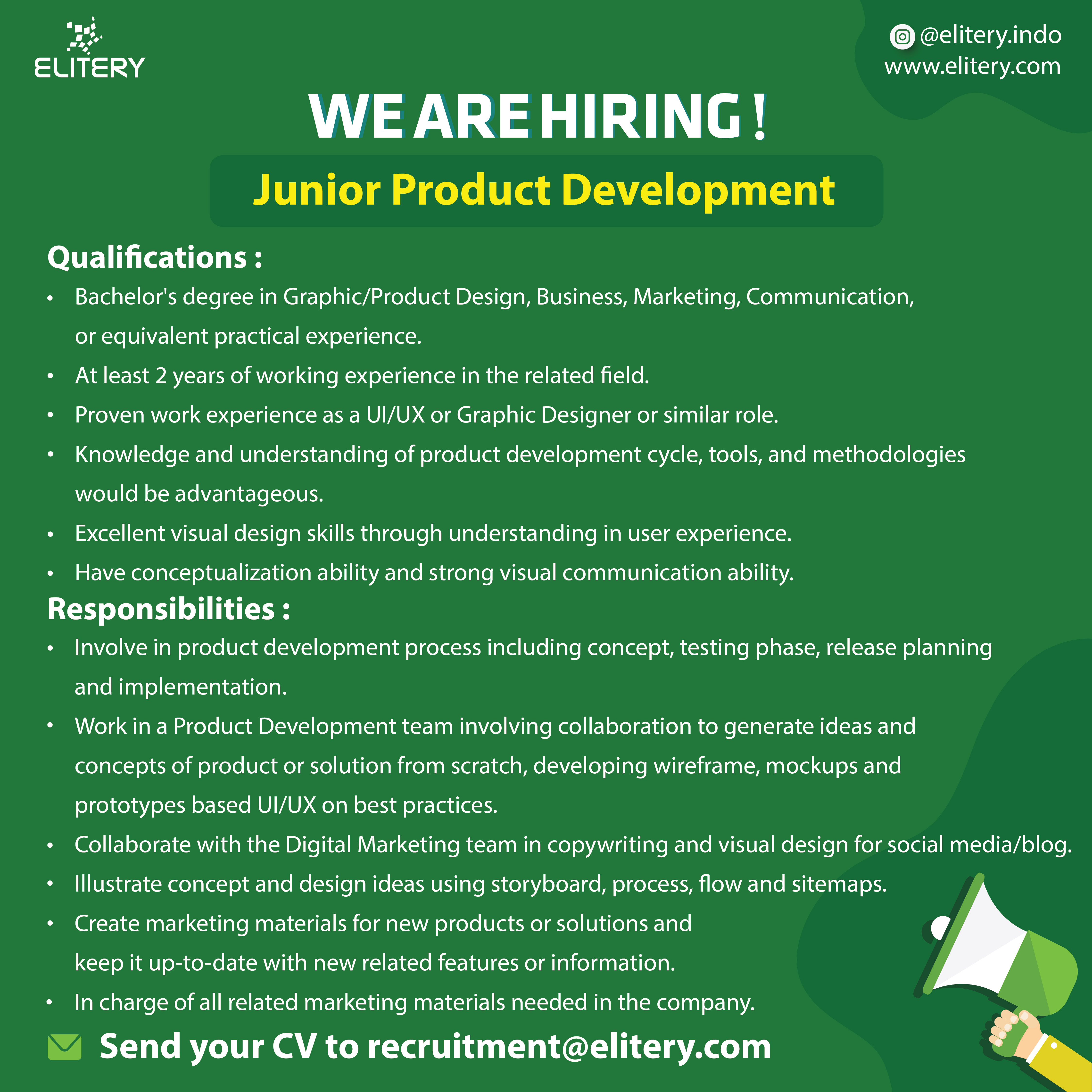 Junior Product Development
Requirements :
Bachelor's degree in Graphic/Product Design, Business, Marketing, Communication, or equivalent practical experience.
At least 2 years of working experience in the related field.
Proven work experience as a UI/UX or Graphic Designer or similar role.
Excellent visual design skills through an understanding of user experience.
Have conceptualization ability and strong visual communication ability.
Excellent communication skills both written (a must) and spoken.
Detail-oriented and organized.
Have the ability to work in a high paced environment.
Have a positive attitude to work.
Knowledge and understanding of the product development cycle, tools, and methodologies would be advantageous.
Able to work in a team and independently, applying a proactive approach to routine work.
Responsibilities :
Involve in the product development process including concept, testing phase, release planning, and implementation.
Work in a Product Development team involving collaboration to generate ideas and concepts of product or solution from scratch, developing wireframe, mockups, and prototypes based UI/UX on best practices.
Illustrate concept and design ideas using storyboard, process, flow, and sitemaps.
Create marketing materials for new products or solutions and keep them up-to-date with new related features or information.
In charge of all related marketing materials needed in the company.
Collaborate with the Digital Marketing team in copywriting and visual design for social media/blog posts.