We provide comprehensive solution and complete support for your network management. From minimizing network downtime to improving application performance, we make sure your network keep running at its best.
Managing network is not an easy matter, especially for a growing business with multiple outlets. With our network managed service, your business will no longer encounter slow network connection.
Supported by certified and experienced engineers, we ensure your company will have a solid IT and network infrastructure that suit your needs and requirements. Let us monitor and maintain your whole system so that you can focus on what you do best: growing your business.
What you get..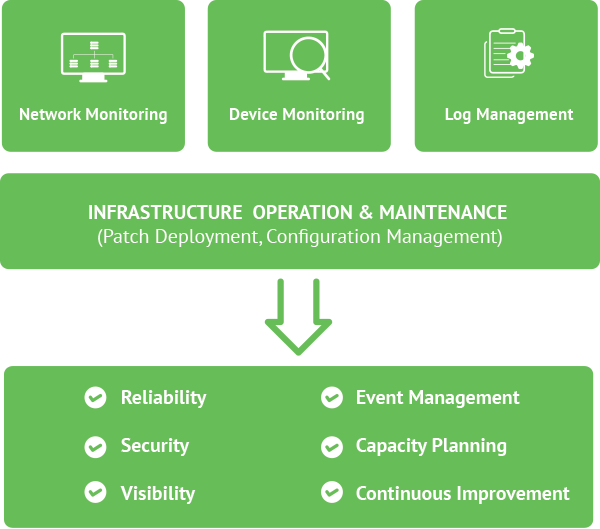 why us
Leave your business network management to Elitery!
Your business will benefit a lot from our integrated network management.

SERVICE-CENTRICITY DNA
We deliver 24x7x365 support with excellent customer service that's been a part of our DNA since the beginning.

EXPERTISE
Supported by years of experience in the IT industry and our talented resources, you can rest assured that your cloud management is in good hands.

CHOICE
Trust us in managing all your cloud requirements; from public to private, hybrid or multi cloud, our experienced engineers will help run your IT infrastructure smoothly.

COMMITTED
We serve more than 100 customers since 2007. One of the proven commitment is being certified with ISO 9001:2015, ISO 27001:2013, PCI-DSS V3.2.1 and ISO 45001:2018.