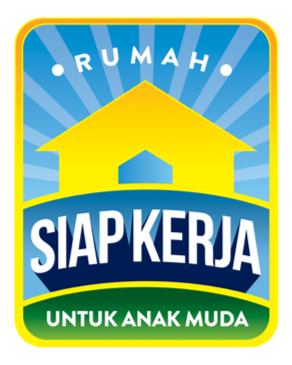 Rumah Siap Kerja (RSK) is a socially motivated startup that wants to tackle unemployment by fostering youth development. It provides a one stop hub and platform for the youth to explore career opportunities and self development.
As RSK's members grow in significant number, dynamic websites and mobile applications are necessary to support and maintain all activities. Limited resources, especially in IT infrastructure and operations is one of the challenges faced by RSK aside from the IT cost that must be used efficiently.
---
About Rumah Siap Kerja
The establishment of RSK aims to connect a variety of youth-specific programs available in government, NGOs and the private sector as well as a place to share experience. RSK's long-term mission is to create a big social impact by reducing unemployment, improving Indonesia's human capital index and reducing the negative social effects of unemployment on the younger generation. RSK involve many parties including ministries, state institutions, private parties and industries, to communities and educational institutions.
Challenge
Cost efficiency and effectiveness are the main concerns in the development plan. In addition, resource constraints, especially in IT infrastructure, implementation and operations are challenges facing RSK in the development of the mobile application. Without proper calculation and support from IT services professionals, this development will be a struggle to be carried out especially maintaining connectivity and services within the many locations that RSK plan to establish in.
Solution
Within 3 months, this social enterprise has more than 200k followers on social media since it was formed. As RSK's program and training develops, new users will grow significantly and lead RSK into a large community, especially for young people. To accommodate all activities in this community, RSK is considering expanding their services from static website to dynamic website and mobile application.
Cost efficient is a challenge for a non-profit organizations and RSK requires Managed Services Partners to support the acceleration of the mobile application development.
RSK decided to engage with Elitery who has competency and experience in managed services. Elitery, with advanced knowledge and experience on AWS, offers to use AWS as infrastructure. With the selection of features in AWS services, which is Autoscale and Load Balancer, distributing loads evenly in terms of load and traffic run easily and smoothly.
Results & Benefits
Elitery provide support and service to RSK throughout the entire AWS services implementation process and ensure RSK can focus on developing website and mobile application without worrying about the infrastructure behind it if accessed by many users. In addition, RSK has the need for rapid deployment to develop their website and mobile application to attract more and more users. Elitery also helps RSK in anticipating high costs arising from the IT Infrastructure needed.
Impacts that occur from using Elitery's managed services on AWS:
Reducing the cost of IT resources by 150%
Speed up implementation time by 25% faster than the original plan
Going forward, Elitery will provide WiFi services that connect RSK users to all RSK branches using services from AWS.
Managing network on
1000++
sites
Managing
500++
cloud resources
Managing
100
enterprise customers
Managing
100++
ATM Banking
Elitery, with the selection of features in AWS services and its capability on autoscaling, focusing in providing the best IT operation services for enterprises. We strive to stay ahead of our competitors by offering reliable, integrated, resilient, innovative, and solid IT operation services.