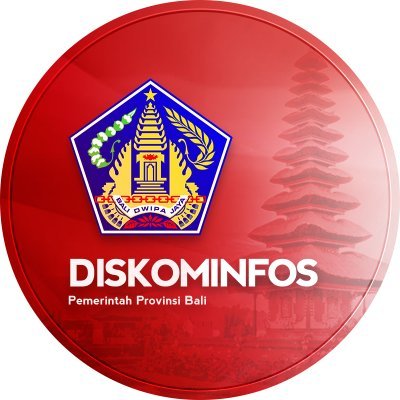 Bali Provincial Government Communication, Informatics and Statistics Department (Diskominfos Bali) requires a reliable and centralized IT Infrastructure to manage all applications and systems owned by the Bali Provincial Government to improve public services.
The condition of the on premise data center service that is owned has not been able to support 24/7 when accessed and does not yet have services that are PaaS (Platform as a Service) and SaaS (Software as a Service) in developing applications and systems in government.
---
About DISKOMINFOS Bali
Bali Provincial Government Communication, Informatics and Statistics Department (Diskominfos Bali) has the main task and function of assisting the Governor in carrying out government affairs in the field of communication and informatics, coding, and statistics which are the authority of the Region and assistance tasks assigned to the Region. All activities are under the authority of the provincial government of Bali. .
Challenge
Diskominfos Bali wants to improve public services but they have problems in terms of IT infrastructure, which still uses on premise data centers and requires large costs for every upgrade/purchase of equipment and maintenance. Limited human resources and features from on premise hinder the development of existing applications and systems in the Bali provincial government. This is the main reason Diskominfos Bali entrusts all of its IT infrastructure management to Elitery to switch to the AWS Cloud which is more efficient, cost-effective, flexible, scalable, unlimited access and supported by a team of IT Engineers who are professional, certified and experienced in managing the Cloud. .
Solution
Elitery is able to migrate and implement to the Cloud quickly in minutes and is automatically updated to production, so this collaboration makes it very easy for the Diskominfos Bali IT team to manage all applications and public service systems with very complete AWS Cloud features. This partnership is very helpful for the Bali provincial government to manage an efficient budget with AWS credit payments according to usage (pay as you go) every month and can be monitored in real time through the AWS Console. This can cut application development by up to 69%, so that these cost savings can be used to support other government programs.
Results & Benefits
By using the AWS Cloud, Elitery has succeeded in maintaining the reliability and security of all applications and systems of the Bali Provincial Government, which are used by more than 19,000 employees within the Bali Provincial Government and are widely accessed by the Balinese people. This initiative is able to realize the acceleration of digital transformation in the provincial government of Bali because it is no longer disturbed by electricity disturbances or inadequate equipment so that development can continue to be carried out by streamlining operating costs. Elitery will continue to be committed to maintaining and streamlining all aspects of Diskominfos Bali cloud infrastructure so that public services can run well and according to plan. Thank you to all the Bali Diskominfos and AWS teams involved in this very productive collaboration.
Impacts that occur from using Elitery's managed services on AWS:
Reducing the cost of IT resources by 150%
Speed up implementation time by 25% faster than the original plan
Going forward, Elitery will provide WiFi services that connect RSK users to all RSK branches using services from AWS.
Managing network on
1000+
sites
Managing
500+
cloud resources
Managing
100+
enterprise customers
Managing
100+
ATM Banking
Elitery, with the selection of features in AWS services and its capability on autoscaling, focusing in providing the best IT operation services for enterprises. We strive to stay ahead of our competitors by offering reliable, integrated, resilient, innovative, and solid IT operation services.