Elitery Data Center Building Specifications
Keeping invaluable data safe and secure requires sophisticated hi-tech facilities. We go the extra mile to make sure your assets are protected with the latest, most reliable and cutting-edge technology. Your security is at the top of our priority list as we provide nothing but the best and well-equipped data center for your business. Here are our data center building specifications.

We designed each floor with un-parallel safety and security features to ensure data protection from any hazardous situation.
Data Center Floor Structure
Data Center Floor
Gross Area: 1,320 m2 (13,200 ft2)
Gross Raised Floor: 1,140 m2 (11,400 ft2)
Structure
Data Center floor loading of 1 ton
Reinforced Concrete Floor with Fire and Water Resistance applied Floor
5 meters slabs to slabs Height Flooring
0.8 meter high 1 ton Raised floor with anti static tiles
Dual Feed Chilled water pipe on ring topology Under Raised Floor
Dual Feed Zonning Power Distribution System Under Raised Floor
Pre Action FM 200 Above & Under Raised Floor
Smoke, Heat & water Detection system above & Under Raised
Redundant Dual Coil CRAC Parameter Cooling
Separated Utility from Datacenter Floor
State of the art Access Door System
State of the art CCTV and Surveillance System
Elitery Data Center Building Structure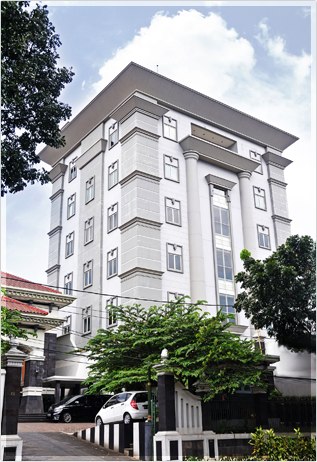 [Gross Area: 5,000 m2  (50,000 ft2)
Integrated Building Management System
Concurrently Maintainable Building
Multiple Separated M&E Rooms with redundant AHU units
Dual Redundancy Chilled Water System
Dual Redundancy Cooling Tower System
Dual Redundancy Pump System
Special Design Diesel Generators Room
216.000 Liters Diesel Tanks
100,000 Liters makeup Water Tanks
100,000 Liters Hydrant Water Tanks
100,000 Liters Ground Water Tanks
Reinforced Concrete Structure building with Fire resistance walls
Earthquake Resistance Building up to 8.5 Richter Scale
5.0 m slab to slab height
Column spacing primarily based on 7 and 8.5m grid
Bomb, Bullet and Quake resistance window
Dual Separated and compartment Raisers
Passenger/Cargo Lift 1600 kg (2×2 meters internal dimension)
Positive Air Intake Building
From a series of plans and strategic planning, as well as the selection of an appropriate location for building a data center, Elitery can be the best partner of your company disaster mitigation solutions.
[/et_pb_text][/et_pb_column][/et_pb_row][/et_pb_section]