Fintech community in the world along side each other. They have poured bigger funds to enhance cyber security. So IT Pro's which have a common goal of productivity and positive optimism, can help each other in order to fight against phishing. Therefore, it is important to detect phishing sites or through other channels, such as e-mail and so on, and through prevention and reporting phishing sites to Google.
Fintech Security Best Practices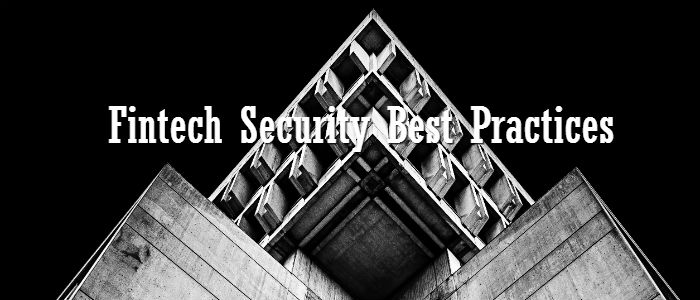 The importance of SSL for Web and Fintech Application
Mobile android application supported to be installed with SSL, thus your fintech application will be more resistant to face against phishing and other cyber attacks. Therefore, actually no one invulnerable, it because sometime attackers combining several technique such launching DDoS with Tbps packet floods just to distract.
Password Replacement Reminder
If necessary, the user periodically directed to change their passwords. In addition to authentication 2x, which is a security standard.
Zero Trust Network
With containerization, insulation per cluster can be done, so that your system will be more difficult to breach. Zero Trust Network will involve several tools and orchestration, as well containerization such Docker.
DevOps Adoption
At its establishment, many digital startup company adopted DevOps from the beginning. Therefore, there are many Indonesian startup company becoming big very fast. The concept of DevOps melt all of barrier between development teams and operational teams. You can count on Elitery to adopt DevOps in your company.
Fintech Operation Needs Solid IT Infrastructure
One of the main requirements for working in the digital world, and doing mass transaction, then solid information technology infrastructure is a must. This will involve research, planning, strategy, implementation, monitoring and development or customization. The speed of change in this digital transformation era is now inseparable from advances in virtual and virtual on-premise (hardware or physical units of IT equipment) technology .
Fintech applications require a well maintained data center. Downtime is a nightmare that has been experienced by some marketplace in Indonesia recently. Especially for Fintech applications. Fintech applications security will always attrack attackers. Bugs Bounty Hunter is in need, but downtime is worst thing, which actually can be prevented.
Data Center for Mission Critical Application
Indeed, Fintech is a bridge between customers and companies. Availability access to applications is a critical mission that should be able to operate continuously without interruption. If the data center failure to generate power backup (Genset) then downtime will occur on your Fintech application or on your any application. Downtime costs per hour depending on the business scale. It start from thousand to million dollars, an airline company experience USD 150 million for a downtime.
Therefore, FinTech application security requires data center infrastructure that can operate continuously. The data center is a data center with TIER III classification and it's certification issued only by The Uptime Institute. Such certification is obtained by one of our clients, Bank Indonesia. A TIER III data center will require in order to be able to operate continuously, and has maximum downtime tolerance 1.5 hours in a year. It means a TIER III data center will only 'allowed' of experiencing downtime just for 15 seconds per day.
Baca juga tentang: Memilih Elicovery Solusi Disaster Recovery Terbaik untuk Keberlangsungan Bisnis
A Brief of Elitery Data Center
Elitery is the first certified TIER III data center facility in South East Asia from the Uptime Institute.
Elitery merupakan sebuah fasilitas data center yang pertama kali meraih sertifikasi TIER III dari The Uptime Institute. Elitery also has several certification from well known international organizations such:
ISO 9001:2008 for Quality Management System
ISO 27001:2013 for Information Security Management System.
Until now, our data center facilities which is located in Bogor, have never experienced downtime. Supported by professionals who have international certification according their respective fields, such as:
Cisco Certified
Microsoft Certified Professional
Certified Ethical Hacker
Accredited Tier Specialist
Certified Data Center Facilities Operation Managers.
You can rest ensure for your external company data center needs with us. Feel free to contact us at +6221-750-2976 or simply by dropping your requirement via contact form below. Thank you!